Dimension of Sheckley
A tribute to the science fiction author
Introduction:

Roberto Sheckley is a program of writing of science fiction that dark novels humourous and short histories dates as of 1951 to today. Its work is remarkable for him is originality boggling of the mind and unexpected twists genuine of the diagram. It is an important influence in Douglas Adams.

This site includes the short lists of its novels and histories. I have reviewed enough of novels and several short anthologies of history. These overhauls think to help to populate the best work with the finding. I make that most of his early work it is outside printing, but the second copies of the hand are quite easy to find. A good place to watch is the book search. ABE book search.

Did I mention he was funny?

What other authors think:

"I owe him my towel." Douglas Adams

"The Sheckley with its best is Voltaire and soda" Brian Aldiss

"My best consulting is to be given until the marvellous madness" Harlan Ellison

"Its catch in the social ways at the 19th century is excessively poor" Jane Austen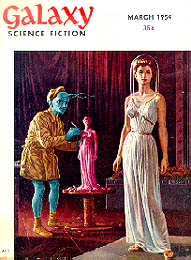 Biography:
Robert Sheckley was born in 1928 and grew in the New Jersey. After having been useful in the Korean war (1946-8) they studied at the university of New York. It sold its first history in 1951. During the years ' 50 and the years ' 60 a great number of its short stories appeared in stores including/understanding of The Astonishing Stories, The Astonishing Science Fiction, The Apogee, Playboy and The Woman of Today. Its more frequent contributions were with The Galaxy. Many of these stories are collected in the Anthologien like "Citizens in the Workstation" (1955).
By the late fifties Sheckley wrote also a fine number of novels including "The Unsterblichkeit Inc." (1958) and "The Tenth Victim" (1965). After the lighting up "Measure of Miracles" (1968) became far fewer rich he (traveling, seemed the world, more fun than writing to be!), but which emerged, was high quality. In the nineties Sheckley with Harry Harrison and Roger Zelazny co-operated.
Links:
Dimension of Miracles Revisited Sheckley is putting the sequel to his classic novel on the net! Galaxy magazine lives on in a virtual kind of way.
The Almost Official Homepage Roberto Quaglia's page, some of which is in Italian only. Includes Lindsay Crawford's massive Sheckley database.
Construction:
This page is under construction. I'm sure there are a few things that have escaped my attention. Tell me what I've missed out! Has Sheckley ever done any other interviews? Who was Captain Video? Any graphic files related to Sheckley would be welcome e.g. covers of novels, especially "Dimension of Miracles".
Send any comments or information to:
---
To stop this page insert Laxian key